Since we have started the update on our kitchen
(See HERE)
I have been mulling over different ideas on
counter tops
, back splashes, and hardware.
The decision on the hardware is that it's going to stay. I have 33 cupboard doors in the kitchen which makes getting new hardware expensive. The ones I have are a little dated, but we are thinking of spray painting them so they are not chrome. The holes that are drilled into the cupboards are 3 1/2 inches apart, which is an odd size ($$$). Everything is 3inch or 3 3/4 inch. The 3 1/2 inch handles are $8-$20 each! No thank you.
I just need it functional and clean looking and the handles I have now do just that.
The back splash I wanted to be bead board. My mom has it in her kitchen and I love it! She also has wood counter tops!:) (Apple doesn't fall too far from the tree!) We ran into a little snag though. We don't have much room to work with around the windows with the trim.
The wood bead board and trim would end up being flush. Stink.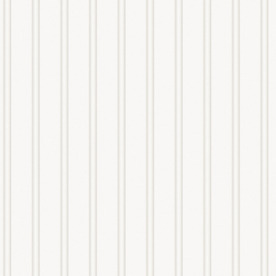 Wait! They make bead board wallpaper! My husband brought some home to show me.
For one roll ($20) I can do all the way around the back splash!
It has the look and texture of bead board, but thinner.
Plus it's paintable! Perfect.
Before picture
There is one area though that I want to have extra protection and that is the stove area. Grease spatters and what not can be a cleaning problem especially on wallpaper. So I am planning on having a piece of Plexiglas cut to fit that area over the wall paper so I can spray and wipe down.
In the picture it's the area right underneath the hood vent.
I am trying to figure out if I want to paint something directly onto the wallpaper for color in this area, or just put a print of some kind behind the Plexiglas so it's protected as well. I don't think I just want it plain.
Here's what I've been pondering......
This is a very thin metal sign that I just love!! This would sit behind the Plexiglas
perfectly because it is so thin. All the signs below are metal and super thin.
I am in love with this one as well.....
This one is perfect for the colors in the kitchen, creamy yellow and red....
This one is darling........but wouldn't go. Too cute not to share though!
This one is simple.............
This one is cute too!
Looove this!
Last one, I promise.........
Ok, one more.....
and again.....
Now I'm getting carried away......
I love them all! I could've kept on going. There's already too many choices for me. I think size is going to be a major player in the decision making. The area is 36 inches wide, so one may just look under done,
two may just be perfect! Thankfully it's a very frugal fix for a back splash.
Which metal sign would you pick?
"The earth is the Lord's and the fulness thereof; the world, and they that dwell there in."
Psalm 24:1